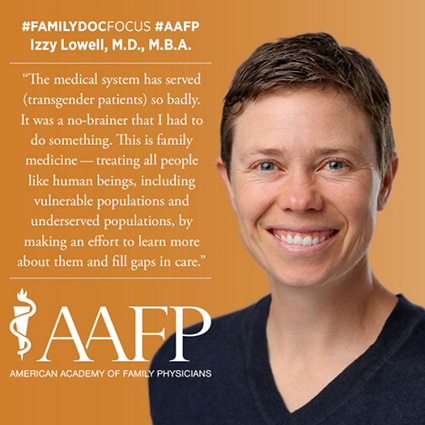 "I was told there was no need for a gender clinic because there weren't any trans patients in Atlanta," she said. "It turns out there were. In fact, people started driving from out of state to see me."
One patient in particular caught Lowell's attention. After arriving a few minutes late for an appointment, the patient explained that he had left home at 6 a.m., driving more than five hours from Tennessee to see Lowell.
"I thought, 'This is ridiculous,'" she said. "'There has to be a better way.'"
Two years ago, Lowell founded QMed, practice based in Decatur, Ga., that's focused on providing hormone therapy.
Dr. Izzy Lowell speaks at the American Academy of Family Physicians