---
Our Team
---
Dr. Izzy Lowell
She, Her, Hers
Dr. Isabel Lowell grew up in Massachusetts, where she attended Williams College, followed by the University of Connecticut School of Medicine. She completed her Family Medicine residency in Lawrence, MA, where she learned to speak Spanish through caring for the primarily Dominican patient population. She moved to Atlanta in 2013 and joined the faculty at Emory University, where she started the Gender Clinic at Emory. While working at Emory, she completed an MBA at the Goizueta School of Business, graduating first in her class.
Dr. Lowell is driven by a sense of fairness and equality. She was drawn to do her residency in Lawrence, MA, for the opportunity to serve an underserved population. After moving to Atlanta, she realized that there are very limited options for trans* people to get medical care. "I met several trans people in this area who told me they couldn't find a doctor who would treat them, not even for basic medical issues. As I started learning about hormone therapy and transgender medicine, I began to realize just how big the need is for trans care in the Southeast." Dr. Lowell has attended conferences and worked with experts around the country to learn more about transgender medicine. She is a member of World Professional Association for Transgender Health (WPATH), Gay and Lesbian Medical Association (GLMA), and gives lectures regularly to educate other medical providers and students about transgender medicine.
​On a personal level, Dr. Lowell has never fit into typical gender roles. "Growing up, I never wanted to wear a dress, and always played with the boys. While I don't have severe gender dysphoria, I am certainly gender nonconforming – not at either end of the spectrum. I may understand a tiny bit about what it is like to be trans." Dr. Lowell is proud to be a member of the LGBTQ community, and is passionate about equality and respect for all. She lives in Atlanta with her wife and two children.
Izzy was recently featured in Emory's Publication Goizueta Beyond. Read her interview here!
---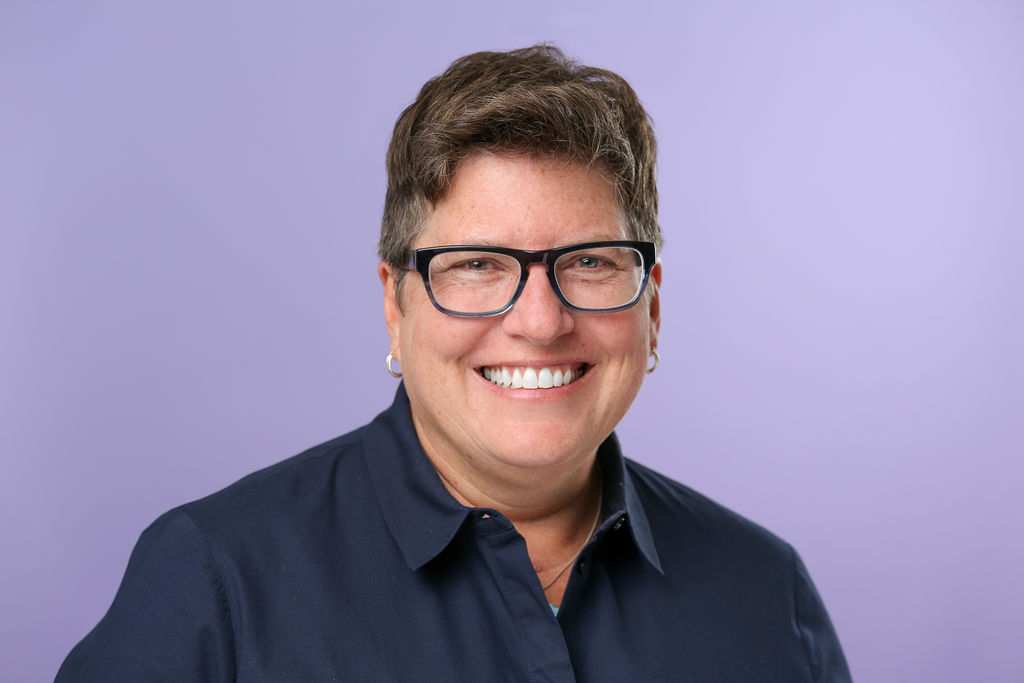 Chris Turner, NP
She, Her, Hers
Christine Turner, WHNP-BC, is an Atlanta native. Chris graduated from Brenau Women's College, in Gainesville, Georgia, with a Bachelor's Degree in Nursing and earned a Master's Degree in Nursing in the Women's Health Nurse Practitioner program from the Nell Hodgson School of Nursing (Emory University). Chris began her career as a staff nurse at Emory University Hospital in Atlanta where she specialized in Hematology/Oncology. Since then, her career experience has been broad and includes community- and university-based HIV/AIDS clinical research, hospice care, trans health and gynecology.
While Chris is a board-certified nurse practitioner by training, she prefers to define herself as: friend, counselor, advocate, listener and confidant. Chris has felt the pull to provide comfort and care to those around her for as long as she can remember. Drawn into this world through her older sister, it became a calling. Chris understands that seeing a medical provider can be a vulnerable experience and has developed a service firmly rooted in loving kindness. No matter the practice or the setting, Chris's goal is always to learn as much as you're willing to share about you, your life, your health, your needs and your goals. All with the intent of helping you live your best life.
Chris is close with her large family, many of whom still live within minutes of each other. Her family life has developed a strong love of community and open arms for an ever-expanding circle of loved ones. Her life experience has also cultivated a vision of the world through millions of colors, where individuality is respected and cherished. Chris is proud to claim four amazing young adults as her "children." She and her wife live in Kirkwood with their two dogs.
---
Michael "Luke" Scarborough MSN, FNP
He, Him, His
Bio:
Michael Lucas (Luke) Scarborough (He/Him/His) is a trans man who grew up in Athens, GA before moving to Atlanta in 2006. He has a BS in Biology from Warren Wilson College (2005). After graduating he worked at the CDC in the respiratory health branch for two years. In 2008 he started nursing school at Emory University, where he got his BSN and MSN degrees. He has practiced as a family nurse practitioner since 2012, starting at Grady's HIV/AIDS clinic. Luke found Dr. Lowell and QMed in 2018, where he started his journey in serving the trans and nonbinary community. He absolutely loves working with QMed, where he gets to serve one of his favorite populations. He continues to work part time with QMed as well as part time with Positive Impact Health Centers. At PIHC he gets to serve another favorite population: persons living with HIV/AIDS. Luke can't believe that he gets to live in both worlds; he's a lucky man. He's also lucky to be married to his wonderful husband, Steve Scarborough, a public defender with Fulton county. Together they read an ever increasing number of books and serve a very spoiled pit bull mix, Bella.
Physical Therapy
https://www.foundationptatl.com/
Therapist/psych
https://www.ascensionpsych.com/
---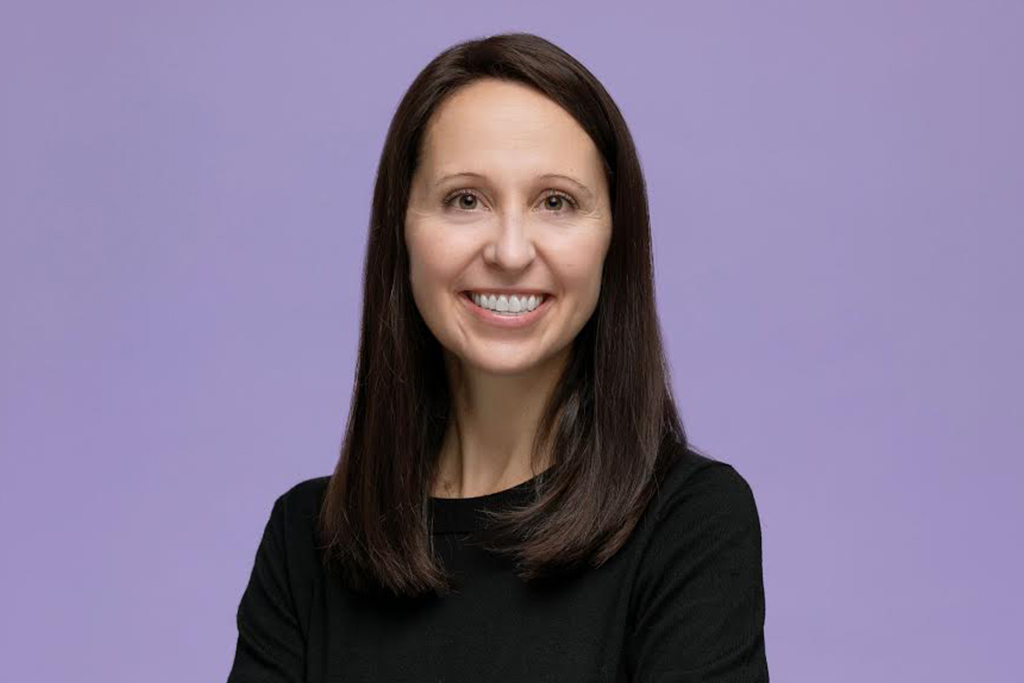 Janet Black, MSN, FNP-C
She, Her, Hers
Janet Black, FNP-C, was born and raised in Bloomington, Illinois. She double majored in secondary education and English at Vanderbilt University. After graduating, she taught high school English in Atlanta for 3 years before losing her mother to cancer. That loss prompted a pivot to nursing. She earned a BSN from Georgia State University and went to work at Egleston Children's Hospital in the AFLAC Cancer Center. After many years of caring for both pediatric and adult oncology patients, Janet got her MSN as a family nurse practitioner at the University of Alabama at Birmingham. Becoming a nurse practitioner broadened Janet's scope of practice and she has since worked with primary care, HIV/AIDS, and transgender and non-binary populations.
Janet believes that all people deserve equitable and accessible care. In her own practice, she has focused on folks within the LGBTQ+ community who are often underserved. She values each patient as an individual with a unique story that should be heard. With her foundation in education, Janet works to empower patients with the knowledge they need to take an active role in their healthcare journey and advocate for themselves at every step.
Janet lives in Atlanta with her wife, Ellie, their two kids, and their dog. In her free time, Janet enjoys practicing yoga and meditation, camping and hiking with her family, and hanging out with friends who are more like family.
---
Dr. Leo Panagiotakopoulos
He, Him, His
Dr. Leo grew up in Athens, Greece and came to the US in 2009 by way of London, England. He completed his pediatric residency training at the Albert Einstein University in Bronx, New York in 2012 and his pediatric endocrinology fellowship at Emory University in Atlanta Georgia in 2015. He first became aware of a pediatric gender clinic in Boston in 2008 at a time where this type of care was at its infancy, and the stories of success with treatment and positive life outcomes forever transformed his career. Once he completed his training and joined the faculty at Emory university in 2015, he worked to create and build a pediatric and adolescent gender center serving about 300 families at its peak. He has been invited to speak at multiple conferences regarding pediatric gender care and has published multiple research articles on this subject.
Leo lives in the Sagamore Hills neighborhood in Atlanta, Ga with his wife, two daughters and two dogs. He enjoys making outdoor furniture and rock climbing.
---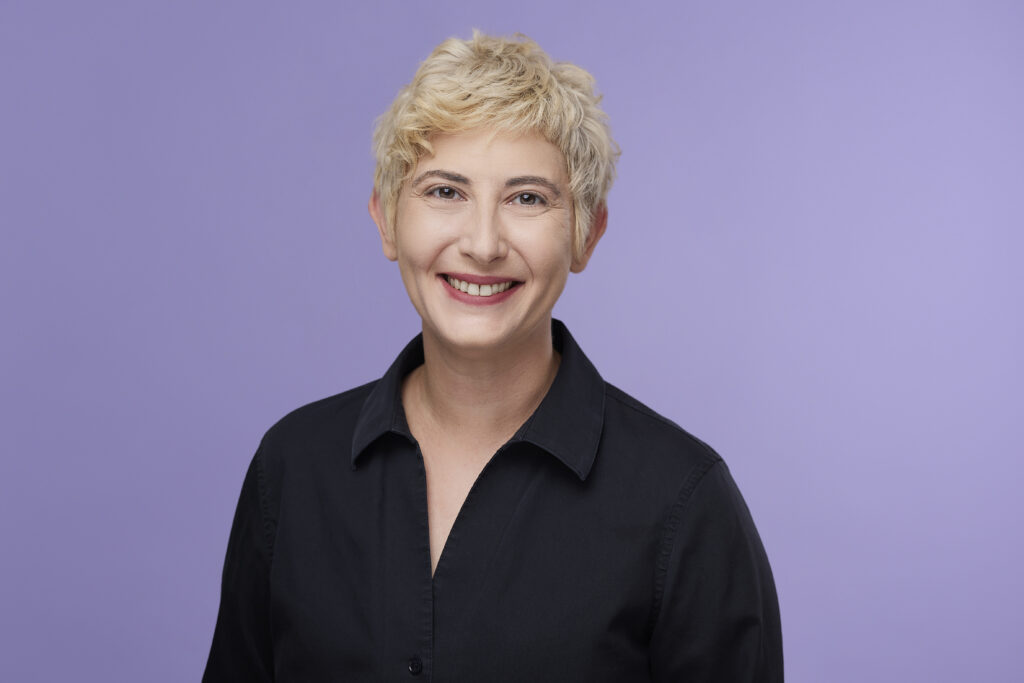 Al Samach, NP
They, Them
Al comes to QMed and back to their hometown of Atlanta after years in Brooklyn. After majoring in Gender, Sexuality, and Feminist Studies at Oberlin College, they worked at an abortion clinic in Cleveland, then moved to New York to join the Reproductive Rights Project at the New York Civil Liberties Union. In that position they realized that while they were passionate about fighting for access to healthcare, they wanted to provide it too. Al got their nursing education at Columbia University. They went on to spend nearly seven years with Planned Parenthood in New York City as a Nurse Practitioner where they provided gender affirming health care as well as comprehensive reproductive and sexual health services.
Bringing their expertise to the South to join QueerMed, Al is thrilled to be back in Atlanta working to expand access to gender affirming health care. They approach healthcare with warmth, humor, and humility. Over the years, trans and gender non-conforming friends, family, and patients have helped teach them how expansive and individualized the trans experience is and they look forward to supporting you along your gender journey.
When not working, you'll find Al playing pinball or hanging out with their 3 year old nephew.